Raven is a open source desktop news reader with flexible settings to optimize your experience. No login is required, and no personal data is collected. Just select the websites you want to curate articles from and enjoy!
Quoth the raven, nevermore.
"A clean, distraction-free UI.. Super easy to manage your RSS feeds.."
".. a beautiful, cross-platform RSS reading application."
"Getting started is straightforward.. it is definitely a great choice."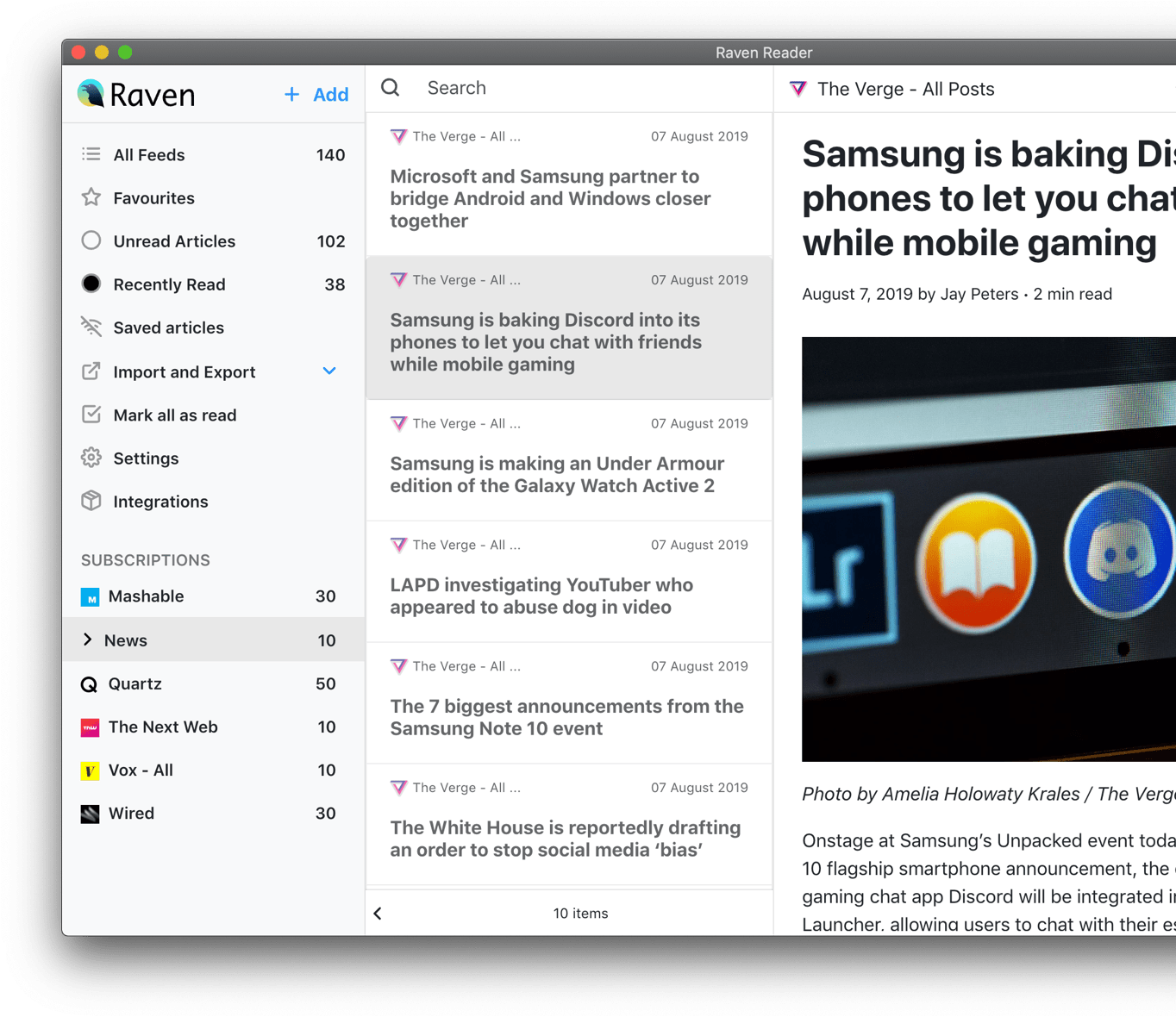 Beautiful display.
No distractions.
Raven strips away all the distracting content from the original articles – annoying ads, banners, and awkward layouts. You control how Raven displays the content.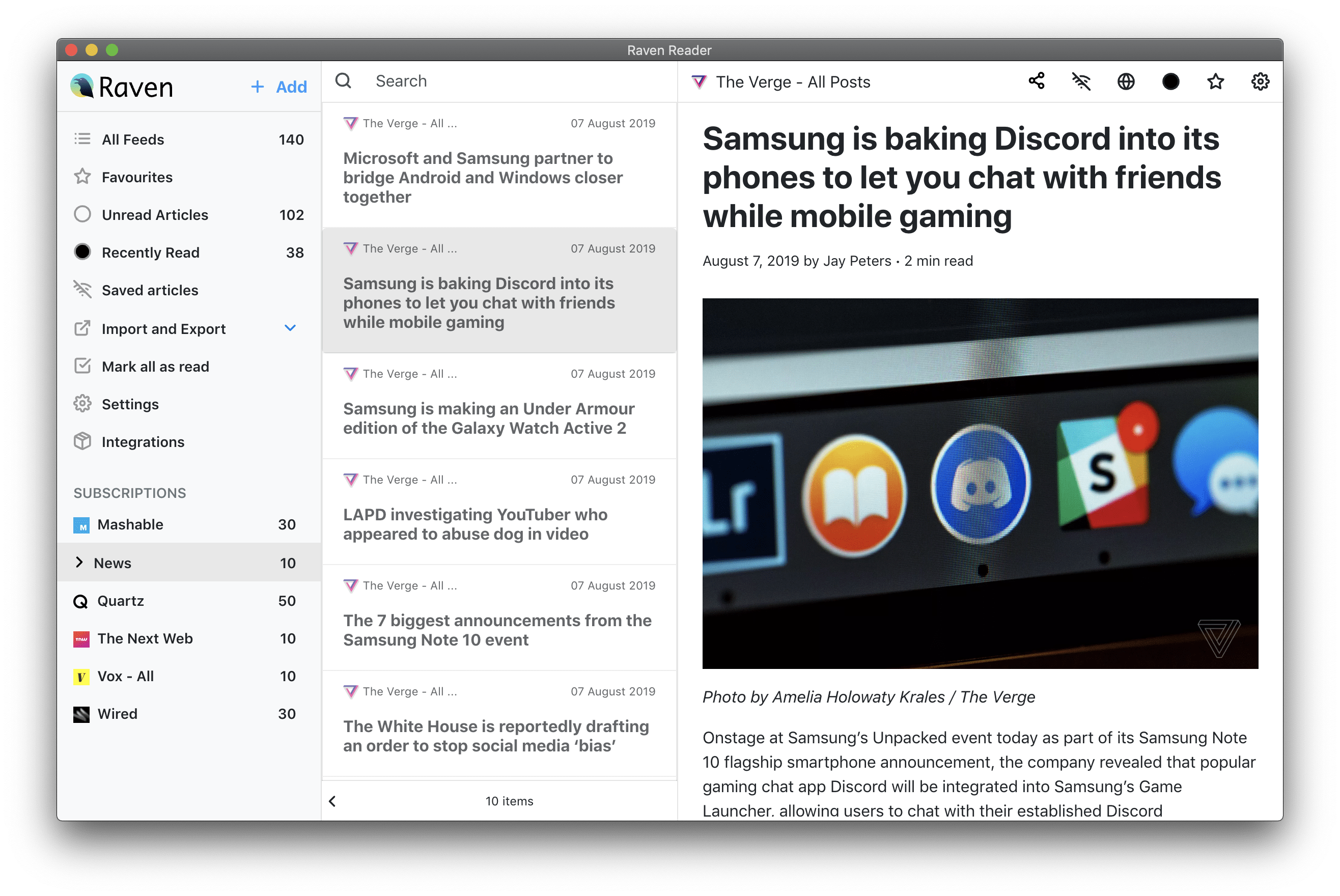 The most flexible news reader ever
Versatile Themes

Choose a theme you love.

Beautiful fonts

Customize your fonts and display size.

Display options

Configure your layout and hide what you don't need.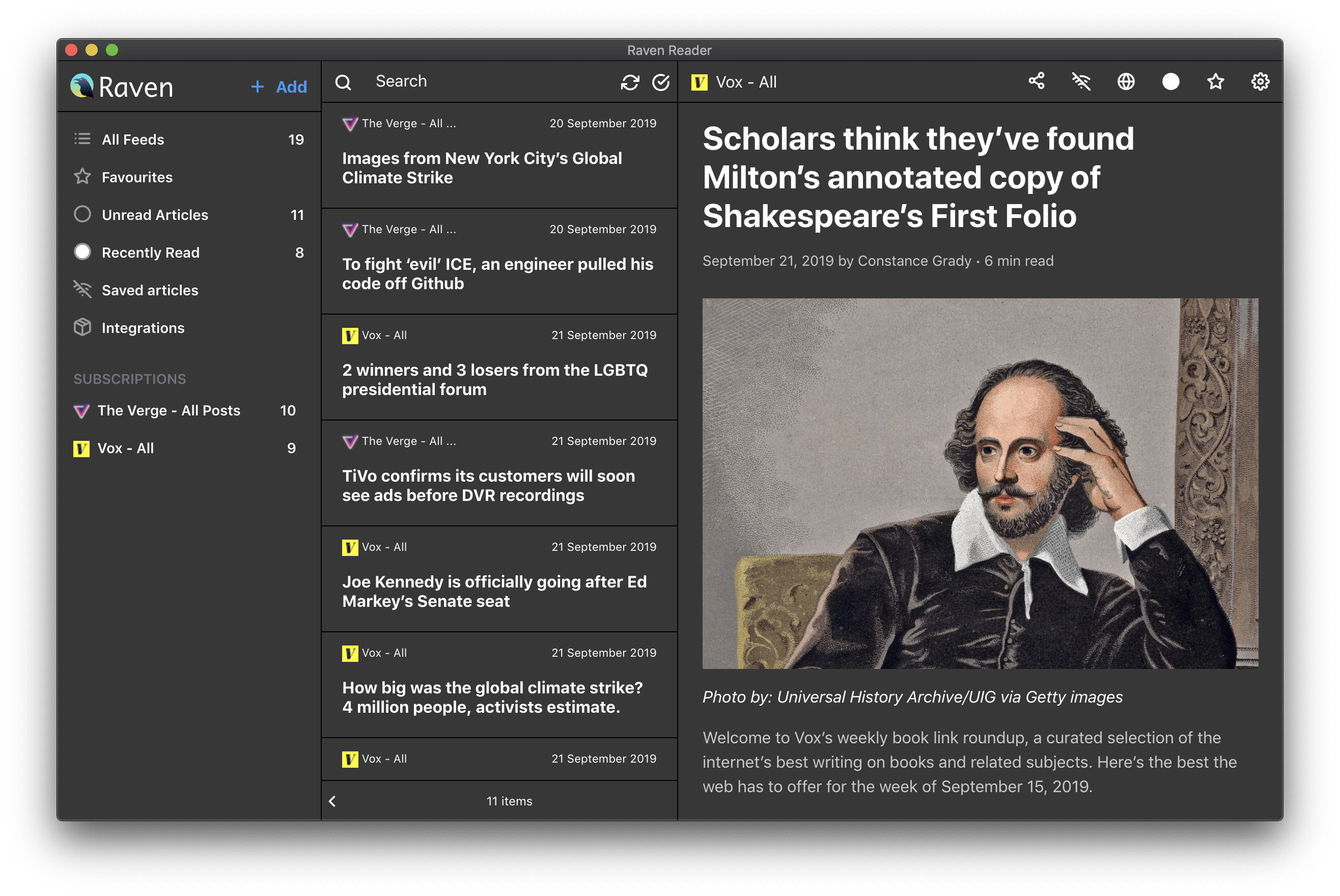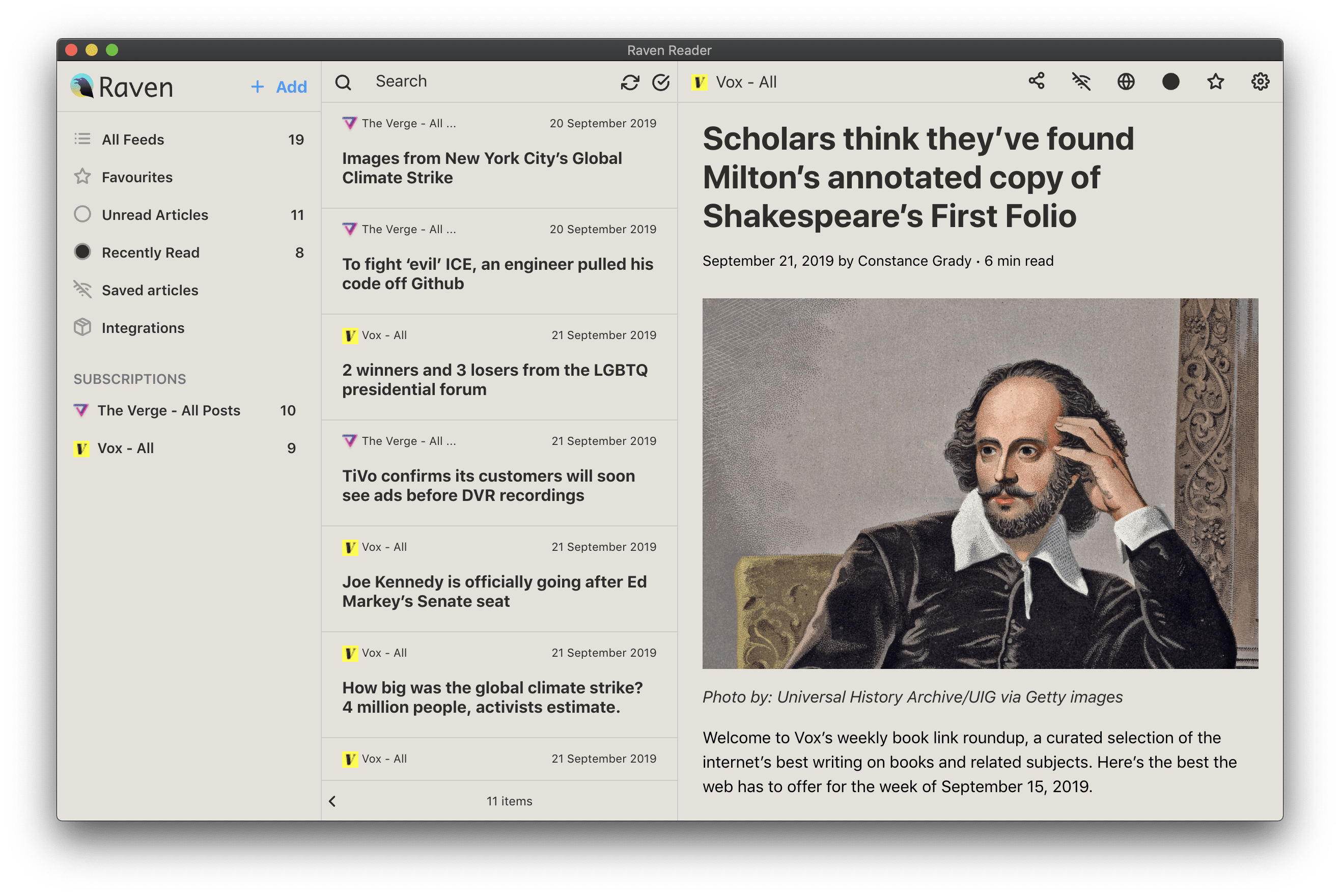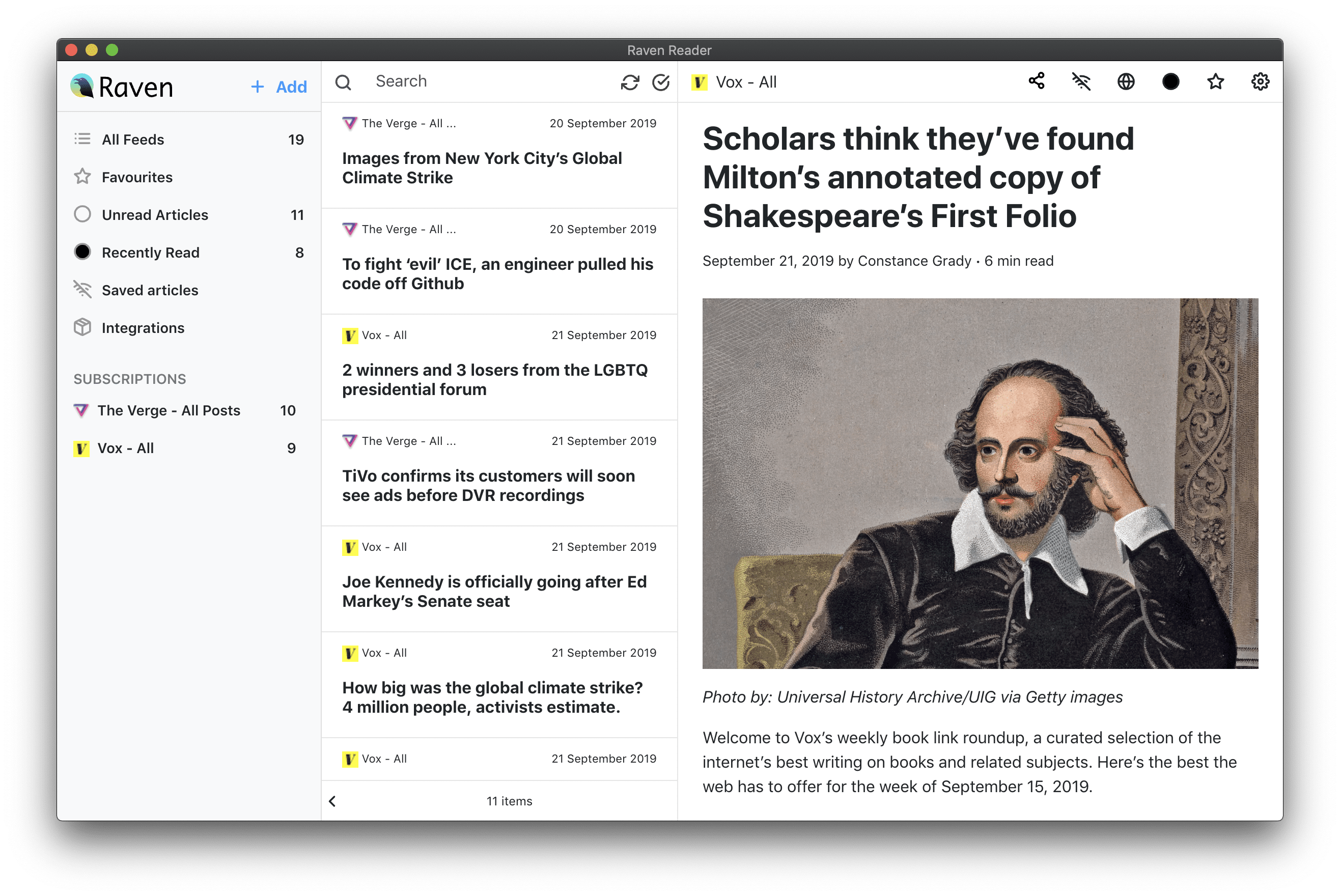 Sync with your cloud reader
Raven can sync with your favourite cloud news reader including: Feedbin, Inoreader and Self hosted RSS Services supporting Google Reader API.
Offline ready
Save the articles you like for offline reading to enjoy whether you're up in the Himalayas or in an underground train.
Privacy respected
Some companies track the content you're viewing so they can try to sell you more stuff. That's not cool. We respect your privacy.
Unlimited categories
Group your feeds and diverse interests by category. Create as many as you want.
Never miss out
Social sharing, email, and read-it-later options so you and your network never miss out.
All data is encrypted and secure
All configuration and credentials are aes-256-cbc encrypted; no cookies used.